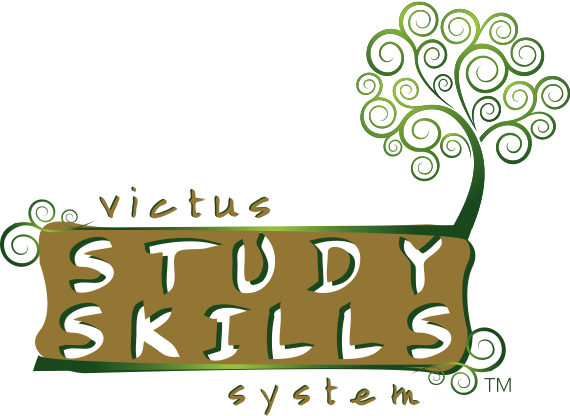 When I first signed up to review
Victus Study Skill System
, I wasn't quite sure what I was getting into but knew that we could use some help in the organization area around here. We were graciously sent the
Student Workbook and Teacher Edition
to review.
When the spiral bound books arrived, the first thing that caught my eye was a quote from Dorothy Sayers on the cover. I knew this had to be good if they quoted her. I have read her essay
The Lost Tools of Learning
several times and it goes right along with our Classical Conversations beliefs.
I started out reading the Teacher Edition on my own to get an overview of the course. It begins by talking about how we tell our kids to just "go study" but really, this is a skill that they must be taught. It doesn't just come naturally for everyone. After reading this intro, I decided to use this program with Terrific T. Study skills do come more naturally for Captain C so I thought it would be good for me to spend some time teaching T how to study.
The entire course
can
be taught to older students in 5 days, spending about an hour a day. I chose to do it a bit differently, and T and I used the hour a week that I had to sit and wait for little man at speech/OT to do this. So we broke it up over 5 weeks and did an hour at a time. It would be great to do on a week when you are low on core schooling - like an off week of CC. You could easily do an hour a day and knock it out in that week.
There are 10 lessons in the book. It is suggested that you teach lessons 1-2, 3, 4-6, 7-8, and 9-10 on separate days. We just went for an hour and stopped - some lessons took longer and some were were able to get through quickly.
The first day we worked on this, there was a "test" to discover what your learning strength is. T was highly kinesthetic. It then gave ideas on how to play to those strengths. This was eye opening for ME and for him. I get so annoyed with his pacing and doodling and such, but if this is the way he learns, I needed to "loosen up" and let him learn how he does best. He LOVED this (haha) and enjoyed reminding me that this was just the way he learns when I would try to get him to
just sit still
! He has talked about these aids often since doing that lesson.
The lessons continue and teach about making a schedule, how to be an active listener and taking good notes. This was a fun lesson because we were able to integrate some of our IEW skills here and show him how they can relate to taking notes on anything. He is good at making key word outlines - same idea here! I love when "subjects" overlap!
We learned about goal making and test taking. This really was a great course to make him aware that these are skills that need to be learned and applied. Even though C is a good student, this program would have been so smart to do before he started Challenge. Hindsight, right? I still am planning to go through it with him when he has some free time next month. I think the skills learned are very relevant to all of the kids. We talked about how T can use these skills in church as well as school.
We also learned that
we
waste a lot of time! There was a section where you put what is important to you in order, then you put what you spend time on in order too. Oops! Our priorities and our time spent don't match. We are working on that more now that it was brought to our attention. All of us. Not just T!
You definitely need to spend some time reading the introduction in the Teacher's Edition. I would love to have watched the Classroom Video along with this. I think it would be cool to see how they intended it to be taught. For us, I just read along with T as we went. The Teacher Edition has all the student pages in them (with the answers filled in) and then some other teaching. I ended up just telling him a lot of the answers that went in the blanks, then we talked about them after he filled it in. Older kids would be able to do better with that part, I'm sure. He laughed each time it talked about homework and said all his work is home work. :) The lesson on test taking will hopefully help him when we do standardized tests next month. We don't do a lot of tests during the year, because I am there and know how he is doing, but I'm glad this was included too.
I appreciated that the workbook had pictures through out and wasn't "boring" for T to use. That kept him wanting to do this and not complaining about it!
This course is not just a homeschool course. I can see great benefits in all kids, public, private, or home educated using this. We can all benefit if we "exchange nervousness for self-confidence," right?
The material is appropriate for all ages (even adults!), but I would definitely have to spend more time helping P do this than C. The books are most appropriate for 5th to 12th graders.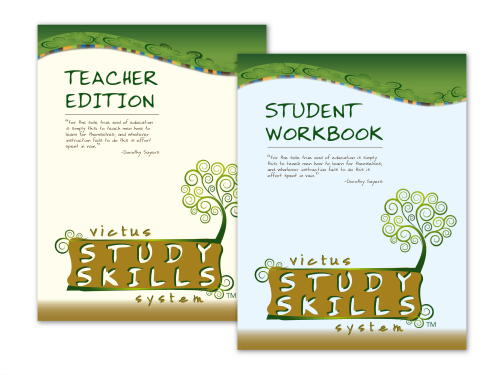 The
Student Workbook
sells for $20 and the
Teacher Edition
is $40. If you click on those links, there are videos on their site that explain this even more.