I love Apologia Educational Ministries and have used many of their Science and Bible curriculums in the past. I was fortunate enough to get to review for them last year on the crew and thrilled to hear I would get to review the 4th book in their What We Believe series called What on Earth Can I Do?
In addition to the textbook, I was also graciously sent the following:
What On Earth Can I Do Notebooking Journal
What on Earth Can I Do? Junior Notebooking Journal
What on Earth Can I Do? Coloring Book
We were so excited when they arrived. If you haven't perused any of Apologia's books before, you are missing out. If you have, you know what I mean here. The full color, beautiful books are so inviting and we love to flip through to get a feel for what is coming. This book is no exception. The hardback book is sturdy and just so pretty. The notebooks are nice quality paper and spiral bound. The coloring book was a fun surprise too.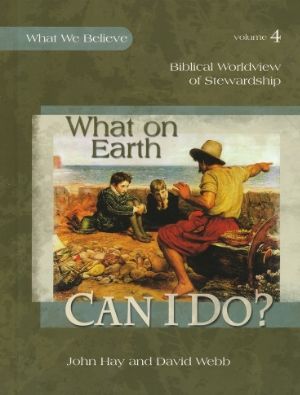 Since I received this whole set, we decided that Terrific T would do the Notebooking Journal, Princess P would do the Junior Notebooking Journal, and they would share the coloring book - most of the pictures are found in the Junior notebook so T used it while I was reading if he wanted to color too.
What on Earth Can I Do? is described as a Biblical worldview of stewardship. As a side note: While this book does build on the previous books in the series, it is totally ok to start with this one too. It can stand alone and make sense. When I think of stewardship, my mind goes straight to finances and tithing. But God calls us to be good stewards of more than just our money and this book is about so much more. It begins by teaching that we are part of God's story here - this isn't about us. Then goes on to teach about what your treasures are and how you use them and how you use your time, that isn't really yours. It even has a chapter on taking care of God's earth. This is very different than any other Bible study we have done together.
They suggest taking 3 weeks on a lesson, doing it 2 days a week. That made for some long days (pushing an hour with all the reading some days) so we broke it down more than that even and did it 4 days a week instead of 2 so we still got through a lesson in 3 weeks (or a little less actually). The notebooks have a suggested reading plan but it is still flexible enough to work at your own pace.

Apologia books are written so you do not need a teacher's guide. The textbook is like a conversation with the kids. You truly can just open up and start reading. Every once in a while, there are additional activities that require some prep work or supplies, but mostly you can just sit on the couch and read with your kids.

We took turns reading because I'm trying to get both T and P to be more confident oral readers. This isn't easy reading, but isn't so hard it's frustrating for P. Each lesson has part of an exciting fiction story in it, as well as lots of history mixed into the lessons. It was so cool to see the kids recognize all the history figures and places from their time in CC. Once it mentioned the Boer Wars and the both said, "in Africa" before I could keep reading. Those in CC know why...but it's part of our timeline. There are lessons about Hitler, Churchill, and Beethoven mixed in...all people they just learned about. One new one was Charlie Chaplin, who they enjoyed learning about, and we looked up youtube videos on him during lunch that day. lol. It was neat to see how all these people are part of God's story and had responsibilities to be good stewards of their lives too. Some chose to follow God and some didn't, but they are all part of His story.



Each day, we spent about 30 minutes reading aloud (and the kids would color when they weren't the ones reading) and then would move to the corresponding pages in the Notebooking Journals. The normal and Junior notebooks were similar and some pages were exactly the same, but they were on their own levels. There are samples of the journals on their site that you can download to decide which one is right for your kiddos. The set is recommended for grades 1-6 and I'd guess the Junior journal would be for grades 1-3 and the normal one for 3-6 (there is some overlap so look at those samples and use your own judgement). I liked that they were similar enough that you could use them together - they were doing basically the same thing, just maybe P didn't have as many questions.

They really enjoyed the little mini books in each lesson. These are in the back of the journals and you cut them out and fill them in, then glue them into the journal on the correct page. It was a place to reflect and no right or wrong answers. For those that get frustrated having to be "right" (like in the crossword puzzles and such), this is a fun activity. For those that want to just fill in the blanks, this could be annoying - haha. T and P are both more on the creative, free thinking side and both liked these a lot. There is also a page in each lesson to keep track of prayer requests and praises. This is good for the kids to keep track of to look back on later and see how God answered their prayers. I also like that the journals mix in vocabulary and Bible memory work. The "think about it" questions really do require some thought and not just multiple choice questions, so there is some writing involved here too. With so much history in it too, you could even count this as history for the elementary kiddos. I love when subjects overlap. This is truly helping the kids get a Biblical Worldview, like it says. Touching on all these subjects with Bible - love it!

We are really enjoying this book. We finished the first two lessons and then jumped to the 5th, just because I wanted to get into it before we started summer. It is titled, "Where does your time go?" Yikes! It's easy to get caught up in the busyness of life and the day be done before you have done anything productive. This is a convicting lesson for ME and I hope we can make some positive changes in our family's time schedule after we finish this lesson.


As I said, the recommended age for this is kids in 1st-6th grade but it is challenging me as well. I think it could be good for any grade actually - all the way through high school. It would take a lot less time for highschoolers and I wouldn't recommend the journals for the older kids necessarily, but it would be a great book for them to just read through. I think they would really enjoy it. I'm going to have Captain C read it on his own since he missed the time with us reading it together.
The prices are:
$39 for the textbook
$24 for the Notebooking Journal
$24 for the Junior Notebooking Journal
$8 for the Coloring Book
You wouldn't need the coloring book if you have the junior notebook unless you had younger kids sitting it. Then it is great for them to fill the time while you are reading and keep them still. The coloring book follows along with all of the reading so they are focusing on what you are reading while they are coloring. I do love this.
Since you don't have to buy a teacher's guide, this really is a great deal for quality Bible curriculum.
To learn more, you can visit any of these links below:
Facebook – https://www.facebook.com/apologiaworld
Twitter – https://twitter.com/apologiaworld
Google+ - https://plus.google.com/105053356034237782125/posts
Pinterest – http://www.pinterest.com/apologia/
OR check out what other CrewMates had to say about it by clicking the banner below: